Please join PwC Foundation & Wellbeing of Women at a summer reception at the RCOG to celebrate our partnership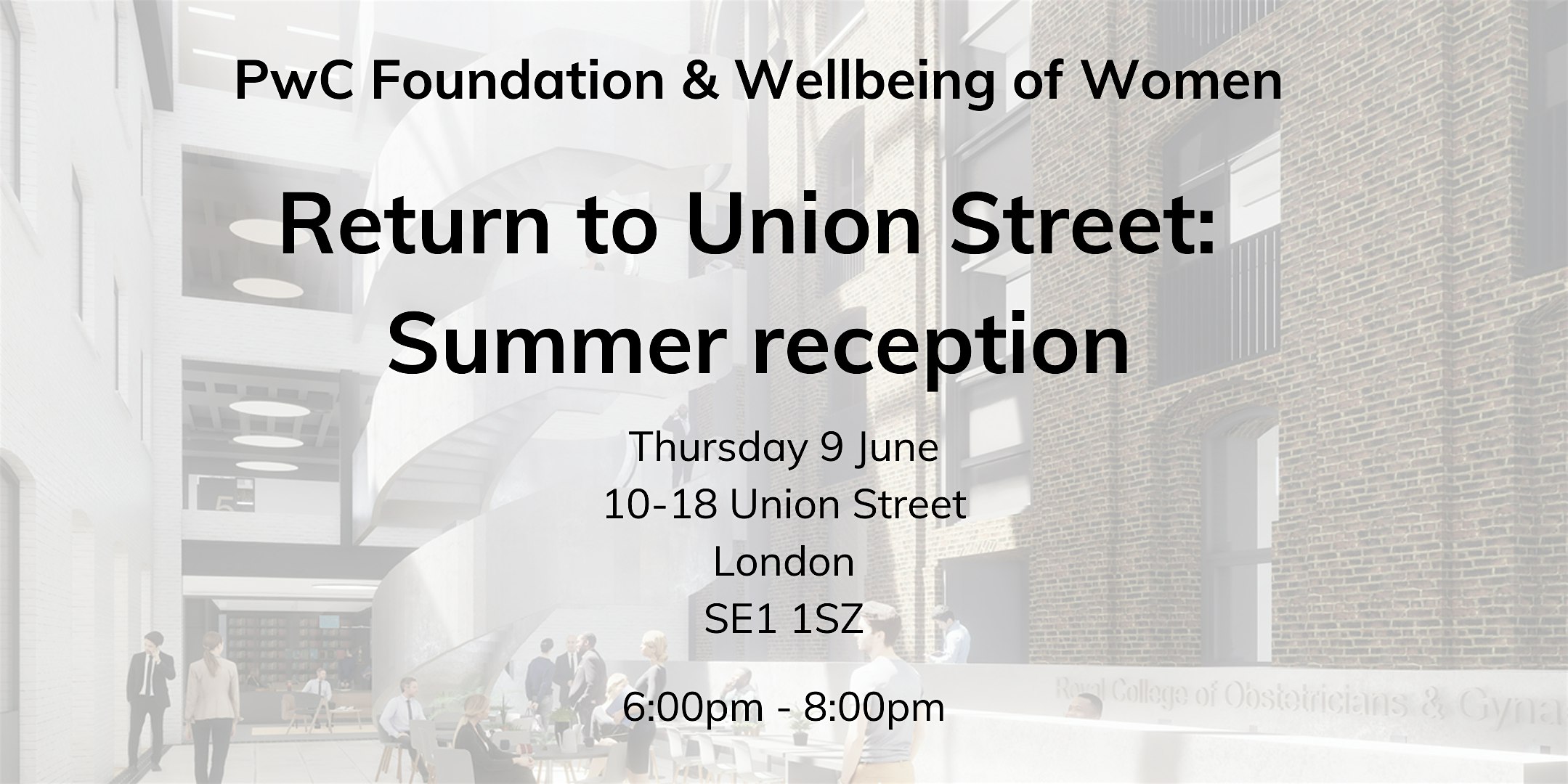 Please join PwC Foundation & Wellbeing of Women at a summer reception at the RCOG to celebrate our partnership
Together with the PwC Foundation, Wellbeing of Women would like to invite friends from PwC to join us in the atrium of our new office, the Royal College of Obstetricians & Gynaecologists.
The event will be an opportunity to hear more about the long standing partnership between Wellbeing of Women and the PwC Foundation whilst enjoying a refreshment in the newly refurbished atrium, which was formerly a PwC office.
Please register for a free ticket to the event. You are welcome to register for two tickets and bring a colleague or friend.
We look forward to welcoming you.